Jews, the well of pity is not infinite.
In fact, you may have dried it out.
The day is coming.
In the usually lively "Little Jerusalem" neighborhood of Sarcelles, the only people loitering are gun-toting French soldiers on patrol.

Since Hamas' deadly assault against Israel on October 7, this largely Jewish enclave in the northern suburbs of Paris has gone eerily quiet, with locals keeping their movements to a minimum, and with restaurants and cafés bereft of their regular clientele — fearing an increasing number of antisemitic attacks across France.

"People are afraid, in a state of shock, they've lost their love for life" said Alexis Timsit, manager of a kosher pizzeria. "My business is down 50 percent, there's no bustle in the street, nobody taking a stroll," he said in front of a large screen broadcasting round-the-clock coverage of the war.

France has seen more antisemitic incidents in the last three weeks than over the past year: 501 offenses ranging from verbal abuse and antisemitic graffiti, to death threats and physical assaults have been reported. Antisemitic acts under investigation include groups gathering in front of synagogues shouting threats and graffiti such as the words "killing Jews is a duty" sprayed outside a stadium in Carcassonne in the southwest. The interior minister has deployed extra police and soldiers at Jewish schools, places of worship and community centers since the attacks, and in Sarcelles that means soldiers guard school pick-ups and drop-offs.

"I try not to show my daughter that I'm afraid," said Suedu Avner, who hopes the conflict won't last too long. But a certain panic has taken hold in the community in the wake of the Hamas attacks, in some cases spreading like wildfire on WhatsApp groups. On one particularly tense day, parents even pulled their children out of school.

France is home to the largest Jewish community outside Israel and the U.S., estimated at about 500,000, and one of the largest Muslim communities in Europe.

…

Israel's war against Hamas is now threatening the fragile peace in places like Sarcelles, one of the poorest cities in France, where thousands of Jews live alongside mostly Muslim neighbors of North African origin, from immigrant backgrounds, and in low-income housing estates.

…

For Timsit, the threat is very real. His pizzeria was ransacked by rioters a couple of months ago, when the fatal shooting of a teenager by a police officer in a Paris suburb caused unrest in poor housing estates across France.

The attack was not antisemitic, he said, but was a violent reminder. In 2014, a pro-Palestinian demonstration protesting Israel's ground offensive against Gaza degenerated into an antisemitic riot against Jewish shops. "All you need is a spark to set it off again," said Timsit.

France's Jews have seen an increase in antisemitic attacks since the early 2000s, a reality that cuts deep into the national psyche given the memories of France's collaboration with Nazi Germany in the Second World War.

"The fear of violence [in France] appeared with the Second Intifada," said Marc Hecker, a specialist on the Israeli-Palestinian conflict with IFRI think tank, with reference to the uprising against Israeli occupation in Palestinian Territories.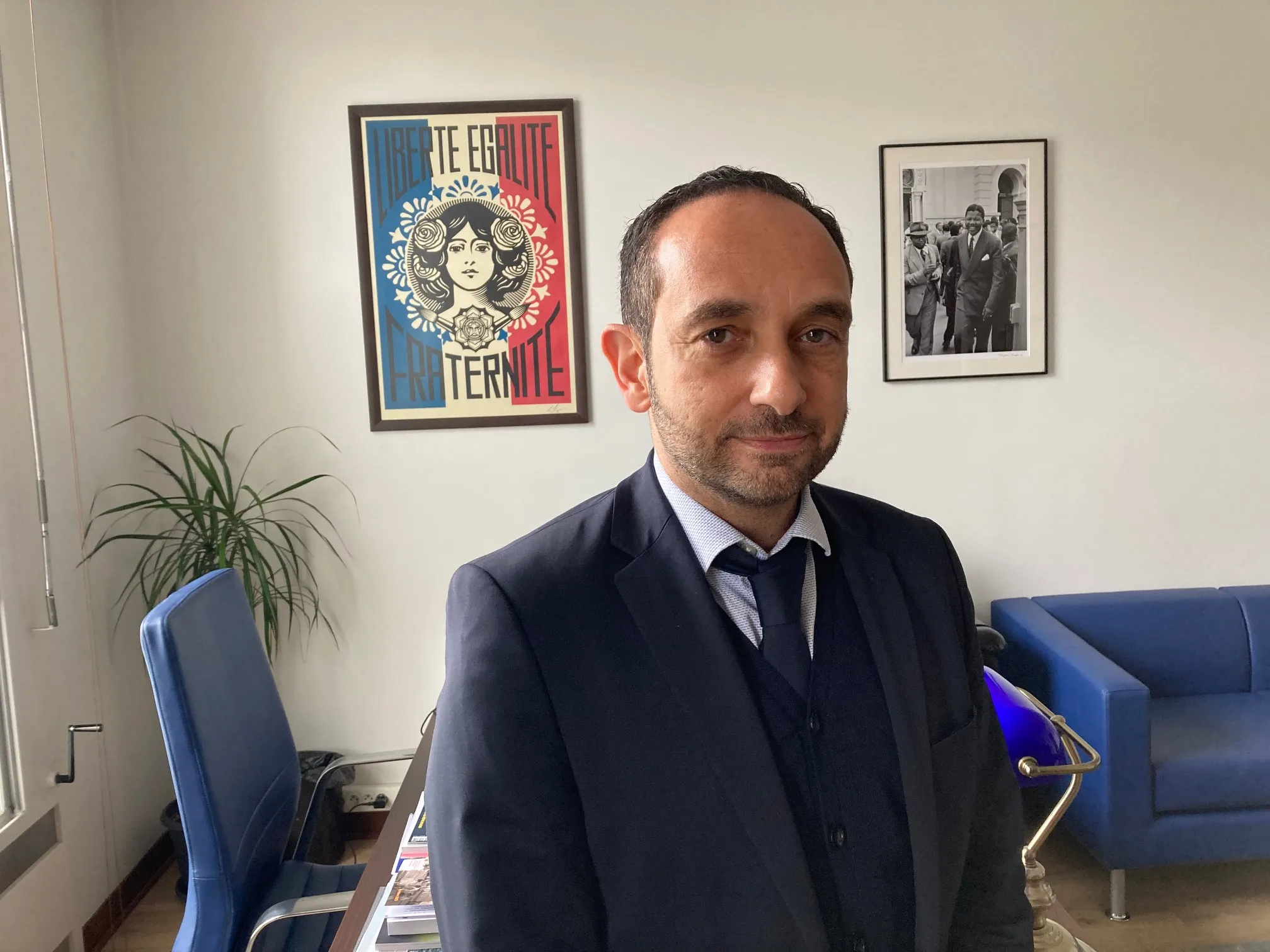 Patrick Haddad, the mayor of the multicultural paradise of Sarcelles
"Every time the situation in the Near East flares up, there's an increase in antisemitic offenses in France," he added. The threat of antisemitic attacks has led to increased security at Jewish schools and synagogues, and has discouraged many French Jews from wearing their kippahs in some areas, according to Jewish organizations.

In addition to low-level attacks, French Jews are also a prime target for Islamists as France battles a wave of terrorist attacks that have hit schools, bars and public buildings, among other targets, in the last decade. In 2012, three children and a rabbi were shot dead at a Jewish school in Toulouse at point-blank range by Mohamed Merah, a gunman who had claimed allegiance to al-Qaida. In 2015, four people were killed at a kosher supermarket near Paris.
Yeah, well.
Things are tough all over.
The Jews came up with this idea of flooding Europe with Moslems.
They can lie in the bed they've made.