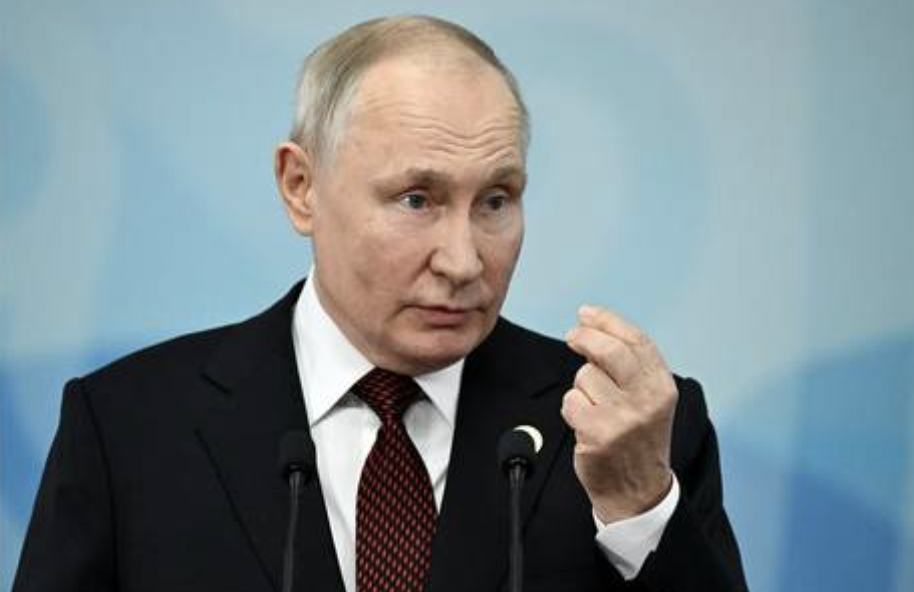 Well, this wrapped up just on time.
Just in time for the US to dump the Ukies and focus on fighting for the Jews.
RT:
Ukraine's counteroffensive, which has been underway since early June, has completely failed, Russia's president Vladimir Putin has said.

In a short interview, released by the Rossiya 1 channel on Sunday, Putin was asked to comment on recent statements by some Ukrainian officials, who acknowledged that their operation was stalling and failing to meet Kiev's schedule.

"As for the counteroffensive that is allegedly stalling – it has failed completely," the Russian leader replied.

Moscow is aware that Kiev is "still preparing new active offensive operations. We see that. We know that. And we're reacting to that appropriately," he stressed.

"As for what's happening now along the whole length of the contact line, it's called active defense and our [Russian] forces are improving their positions almost everywhere in this area," Putin said.

The Russian military is making gains near the city of Kupyansk in Ukraine's Kharkov Region, as well as Russia's Zaporozhye Region, the Avdeevka area in the Donetsk People's Republic, and other locations, he added.
Yeah, it's wrapped up.
This lull in funding that came from the McCarthy debacle has officially allowed Russia to gain a total upper-hand even worse than the one they already had, and it's become obvious that the US government/media are taking the opportunity of the war in Palestine to pivot out of the Ukraine situation.
It looks like the whole thing is over.
Putin has officially given permission for the gnomes to return to their rocks.