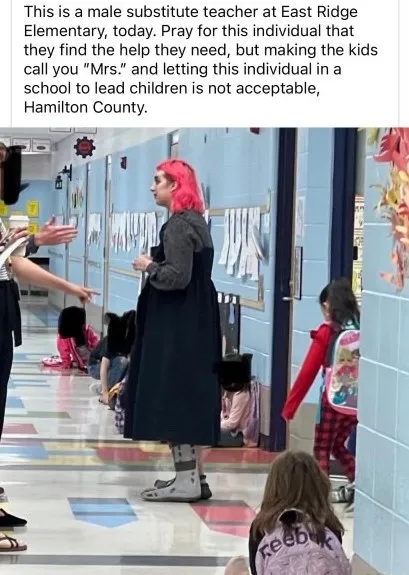 Well, this is truly shocking.
I never in my life would have expected trannies to be involved in illicit sexual behavior.
I assumed, like everyone else, that they were very normal.
Two Tennessee elementary substitute teachers, who are also a couple, were cited for prostitution after police completed an undercover operation, with one saying they did it for extra money for several years or they'd "starve."
Haha.
Nigger, people in Africa aren't even starving.
There is no one on earth starving, except in Gaza. Look it up.
Ezra Fry, 22, and David Acevedo, 25, who both work in Hamilton County Schools, were caught in August.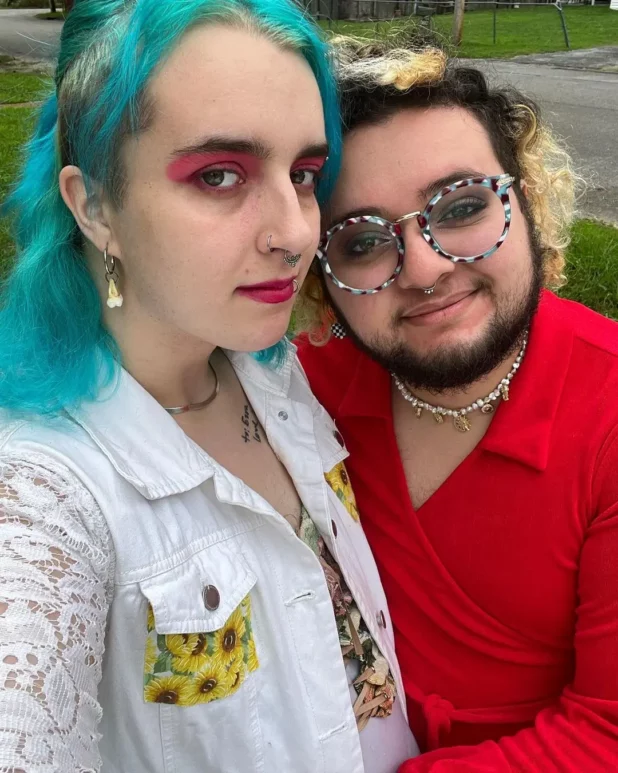 Ezra Fry, 22, and David Acevedo, 25
Police began the undercover sting when one officer reached out to Fry on "an illicit prostitution website" posing as a "john" looking to set up a sexual encounter, according to WTVC, citing a police report.

Fry, who uses they/them pronouns, responded by saying it would cost $150 and sharing what they would and wouldn't do.

During the exchange, Fry allegedly told the undercover cop, they usually go to the client's house but insisted it was safer to do it at their home because their husband would be present and it was "john's" first time.

Fry then led the officer to a back bedroom and took his money before the cop identified himself and detained the couple.
That's a job I would not want.
Fry and Acevedo "both made statements during and after the search to include both stating that 'they have to do this or they will starve,' " according to the report.

"Both parties advised officers that they are Special Education teachers at Woodmore Elementary and Calvin Donaldson Elementary. During an encounter with an officer, Fry stated, 'I don't care, everyone has seen my [private parts],'" the report added.

Police also discovered "a large amount of drug paraphernalia" and a .22 caliber rifle after searching the home.

Fry and Acevedo received several misdemeanor citations including for unlawful drug paraphernalia, prostitution or promoting prostitution and unlawful possession of a firearm.
I think… these people should not be around our kids.